Breadboard utility pcb's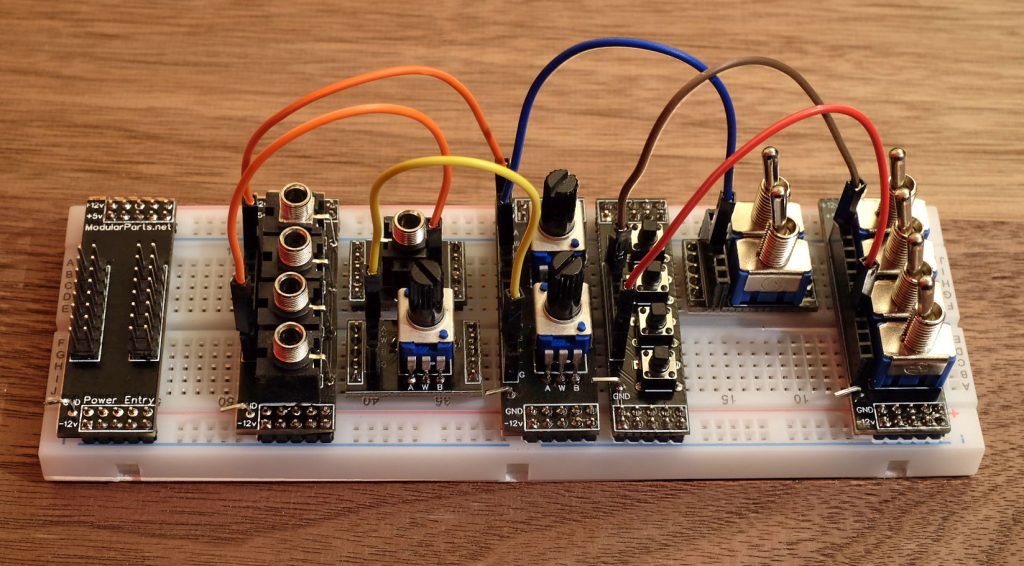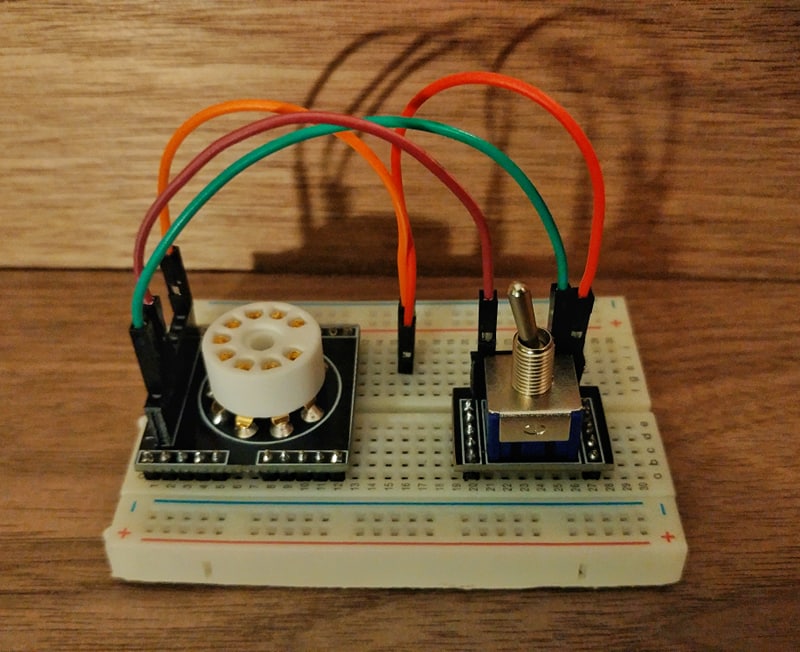 Breadboard utility pcb's
I was getting crazy having the sockets drop off the breadboard all the time so i made theses. They all have 2.54 holes for standard female or male headers that are linked to their respective pins. The ones using the whole row from top to bottom of the breadboard have dedicated hole to solder a resistor leg that clips well on aligator clips or oscilloscope probe, it's connected to ground.
Includes only the pcb's, not populated.
PowerEntry – 3$
Brings +12, -12 and +5 to the top and bottom bradboard rails. Second header is to daisy chain them to another breadboard. You would connect power input at the left header, then the right header on another cable that joins the second breadboard. 
QuadSocketsRow – 3$
4 sockets in a row
SingleSocket – 1$
1 socket only for space saving on the breadboard
DualPotsRow – 3$
It has all 3 pins of each potentiometers + ground and +12v and -12v pins on the header.
SinglePot – 1$
1 potentiometer only for space saving on the breadboard
It has all 3 pins of the potentiometer + ground.

QuadMiniSwitchesRow – 3$
Same button switches as used on uO_C (mini ornament and crime)

DualSwitches – 2$
2 Standard spdt switches

QuadSwitchesRow – 3$
4 Standard spdt switches
SingleDPDTSwitch – 3$
1 DPDT switch adapter
Single3PDTwitch – 4$
1 3PDT switch adapter (not on the picture but it's the same as DPDT but for a 3PDT)
12AX7 9 Pin Tube Socket Adapter – 5$
Note: I sanded the ones on the pictures, i can't sand all of them for that price you will need to do it your self. I did it this way to keep the price down. Sanding them is very easy. On this picture you can see the bottom part of the pcb at the center is sanded, other sides are not. Sanding is optional.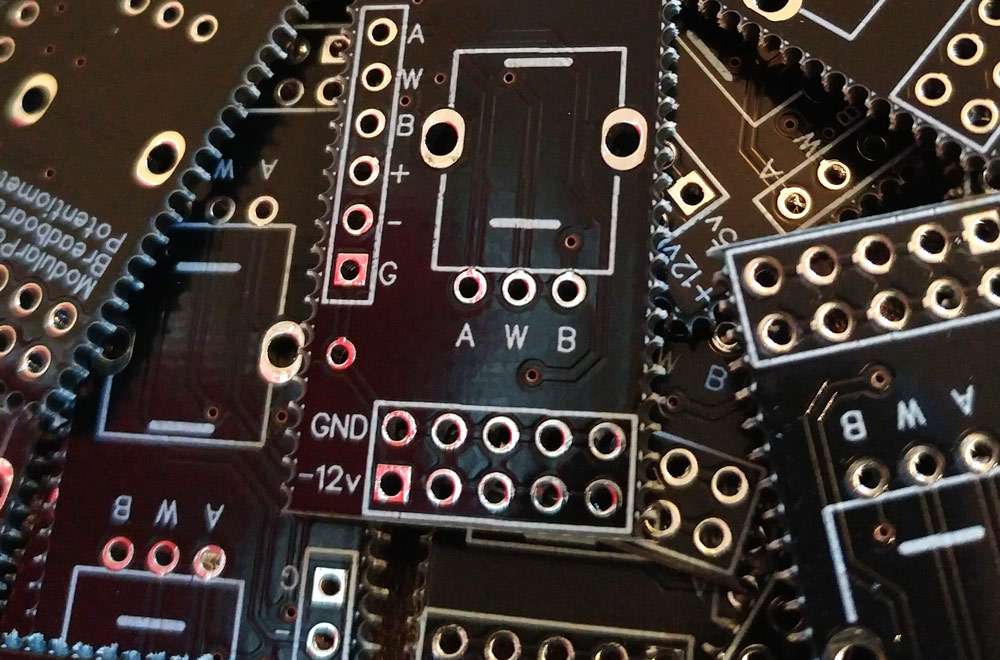 How to order:
Please tell me which you want using the names i gave them in bold, via email, otherwise it's confusing.
Shipping is fixed 5$ anywhere in Canada or USA, except if you want a lot of them i'll quote you the best i can. Worldwide shipping is also possible, just give me your address.
Price is USD / Paypal Friends method or add 4% for Goods method