Free 10hp blank pcb panel gerbers template

Free 10hp blank pcb panel gerbers template
This site lets you compare prices from many pcb fab: https://pcbshopper.com/
If you want black, use soldermask black when you order.
Silkscreen is usualy white.
HASL is cheaper, it makes silver look for holes and labels if you use soldermask layer in pcb software for your labels instead of the silkscreen layer. Gold is ENIG, but more expensive, about the double price usualy.
You can use the ground plane to make the labels ect or the silkcscreen layer, beyond that it's up to you and how you want it, i will not describe everything here.
Front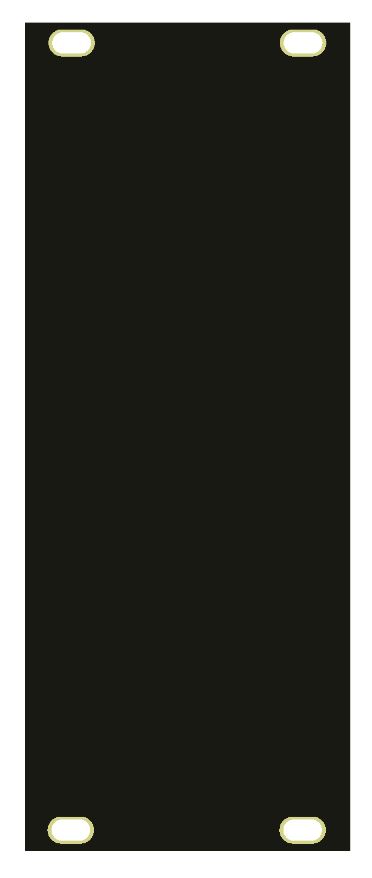 Back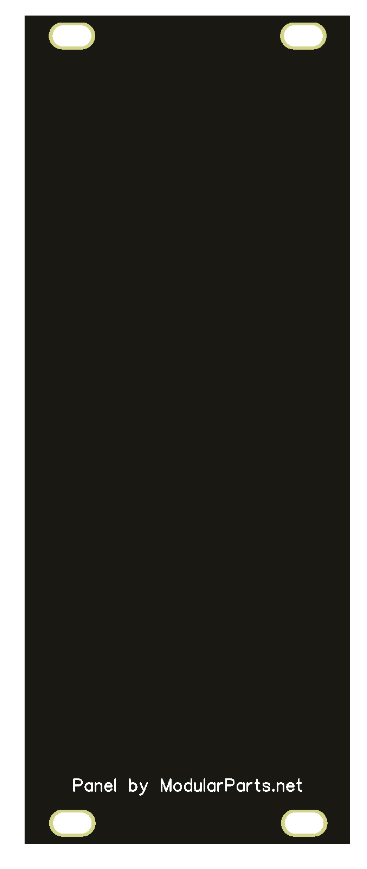 Exact dimensions from Doepfer standard is 128.5mm height by 50.50mm width for 10hp panel.